Recently I started watching You who came from Star (来自星星的你), a extremely popular Korean Drama. It's a very entertaining drama to watch. Lots of dramatic scenes, cute and natural acting with very funny dialogue. I can't help but to notice all the apparels that Jun Ji Hyun (全智贤) is wearing. She has such a good figure and I just love most of the dresses that she wore in the show.
Credits : Dramafever
The first one that I love very much is this Wrapped dress. The print is monotone, simple yet classy and the wrap has the effect of accentuate the wearer's figure. It's also wrap at high waist so that it makes your legs longer. This is such a great design and a must to own.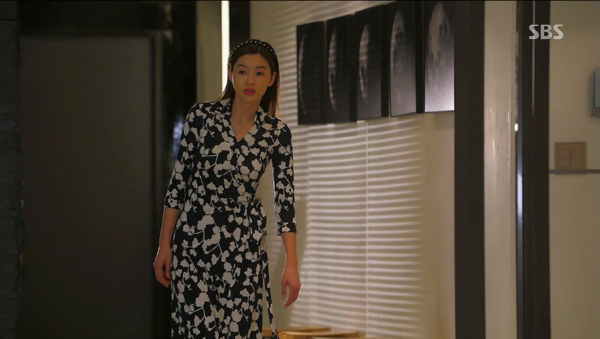 This is our version coming this launch
The second piece is also very interesting. It has a elegant midi dress cutting that has slightly padded shoulders and short sleeve. A dark colour will make this dress very formal, however this dress has a very cute print (beach balls and hearts) making it fun and more causal.
Coming to you too tonight.