We received our backorder stocks for the Vintage Floral Fit & Flare Dress and immediately a vision of Prisca wearing it flashes into our minds. We immediately contacted her and tell her how much we think the dress suits her. And I guess we are right ! Look at her overall vintage look,it gives me a Déjà vu feeling that I have seen someone wearing it in an old movie before.
And we also noticed her straight hair which gives her a more feminine look.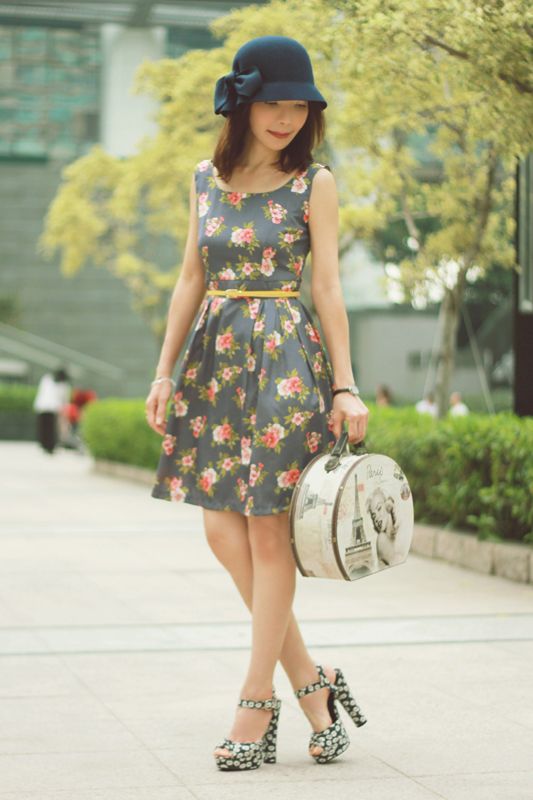 For ladies who are keen in exploring more of her outfit posts, you can check it out at both Chictopia & Lookbook.nu
Please like her on facebook too !