Elle Yamada (Elissa Yamada), in our strawberry bustier top. The bustier top fits her so nicely, from the cutting to the prints, everything seems just to blend in. She did it again ! We are so impressed by her ability to bring out Kristine's Collection style. For sure you are going to see more of her in this blog.
Check her lookbook and blog.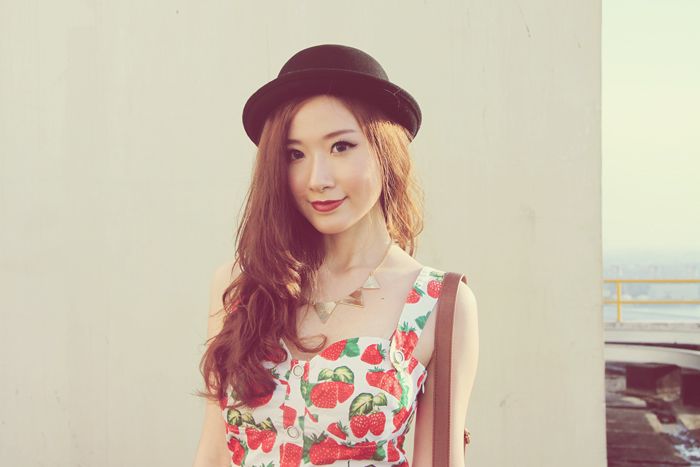 Remember to check out her blog and like her on facebook.