Carla sakura full crocheted dress style by Amanda Custo, a photographer and fashionista based in Johannesburg, South Africa. We love her very much and hope you do so too and please visit her blog and facebook. On the previous blog post, we saw some of her pictures taken on the streets of Paris. It's so romantic that it gives you the feeling to put down everything on hand and fly to Paris. But the pictures in this post will give you another feeling. Paris is really like a demure lady with great personality, in the day time it gives you a very warm sunny smile that melts your heart. And at night, it give you the seductive and secretive look that let your imagination goes wild. It's has so much to offer and you will not get enough of her. No doubt she is still the most visited places after so long. And Amanda knows exactly Paris's best profile and not making the pictures looks like some post cards or tourist shots.
The day shots are so amazing, we see her posing in our Carla Sakura full crocheted dress which is made entirely of quality crochet. There is a certain level of artist value in the crochet and the bokeh of Eiffel tower brings it to an entire new level. It just blend so perfectly with each other. The iconic Eiffel tower which is made of cold steel with a strong character and the Crochet which is so soft and demure neutralised the whole strong feel of the Eiffel tower. Amanda styled the Crochet dress perfectly by matching it will her slightly curled blonde hair and accessorised the whole look with necklaces and gold bangles which added colors and vibrancy to the whole dress. Gold and white is classy for me always.
Amanda in our Carla sakura full crocheted dress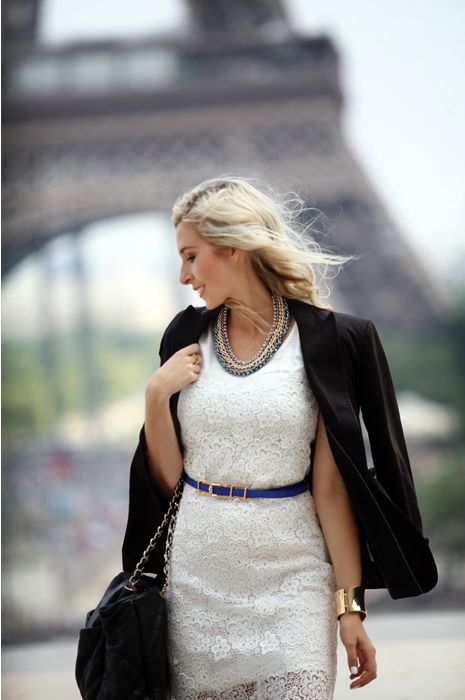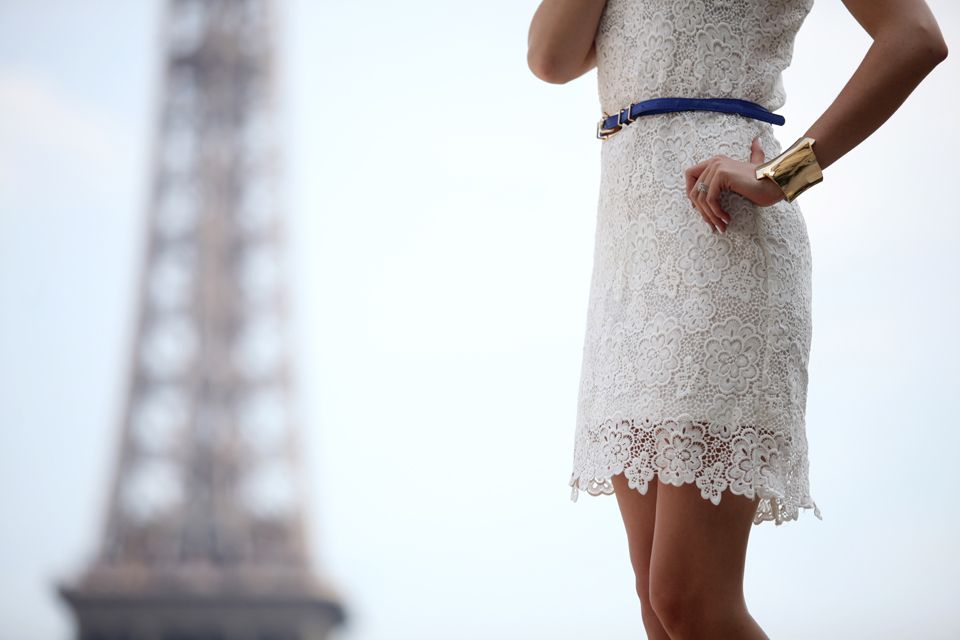 Black and white shots that are just like a scene in an old Parisan movie.
Paris at night, where she starts to shimmer and shines.