Lini Trinh, a vietnamese fashion blogger who is living in Germany. We love her fashion sense and believe that she can carry Kristine's Collection apparels. You can see for yourself. Her femininity neutralised the loud scarlet Laser Cut-out fit n flare dress and the overall result is really soothing and pleasant to the eye.
Lini in our Laser Cut-out fit n flare dress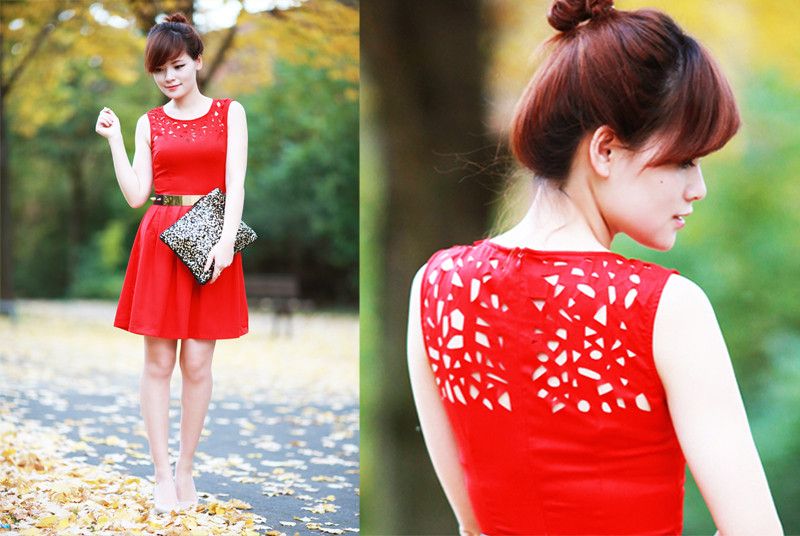 For ladies who are keen in exploring more of her outfit posts, you can check it out at Lookbook.nu
Please like her on facebook too !