Jasmine L, a fashionista who is addicted to antique lace, tulle and anything that is romantic. But she is not so simple, beside dressing up herself she can give medical advises. Hard to find a link between these two but it's the fact, she is a doctor. How cool is that ! Check her out on her blog and lookbook.
Jasmine in our crochet trimmed bib top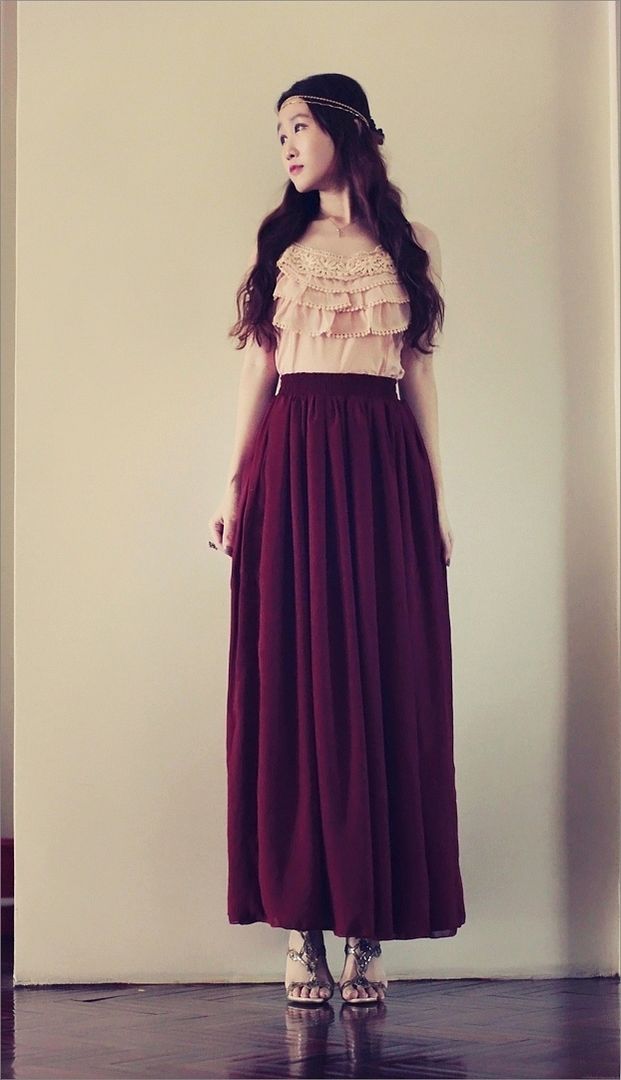 Jasmine looking sweet in the bib top
Remember to check out her blog.